Grimsby Blogs
Reviews, Events and More!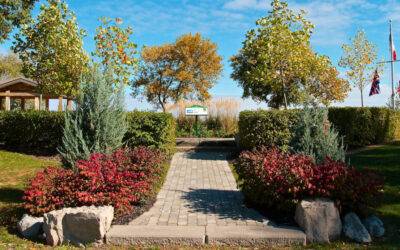 November's cascade of golden leaves announces the impending winter, reminding us to gear up for the cold months. Whether you've recently settled into your dream property or have cherished your family home for years, winter maintenance is essential. Here's 9 tips to...
Schools In Grimsby
The Town of Grimsby is part of a standardized public education system, including the District School Board of Niagara and the Niagara Catholic District School Board. The District School Board of Niagara operates 6 Public Schools and 1 Secondary school for residents of Grimsby.
Primary schools
Central Public School, Grand Ave. Public School, Lakeview Public School, Nelles Public School, Our Lady of Fatima Catholic School, Park Public School, Smith Public School, St. Joseph Catholic School
Secondary schools
Grimsby Secondary School, Blessed Trinity Catholic Secondary School.
Grimsby Real Estate
Grimsby homes for sale & real estate are nestled between Lake Ontario & the Niagara Escarpment, with many property types to choose from.
Grimsby Homes For Sale Videos
Looking to purchase a home in the Grimsby area? See what homes are for sale and available in Grimsby, Ontario. All videos and open houses are brought to you by The Lynn Fee team.