Purchasing your first home is an exciting milestone, and the beautiful town of Grimsby, Ontario offers a fantastic location to start this new chapter. With its stunning natural surroundings and vibrant community, Grimsby is an ideal place for first-time homebuyers. In this ultimate guide, we'll walk you through the 13 steps, providing our expertise and support to ensure a smooth and successful home-buying journey.
Determine Your Budget
Before diving into your home search, it's crucial to establish your budget. Take a close look at your finances, considering factors such as your income, savings, and additional costs like property taxes and maintenance fees. Determine your budget and ensure you have a clear understanding of your purchasing power.
Research the Local Market
Gain valuable insight into the Grimsby, Ontario housing market by conducting thorough research, exploring online property listings, attending open houses, and consulting with us, The Lynn Fee Team. We are your trusted source for valuable information on current market trends, helping you understand the types of homes available and their prices. With our guidance, you can make informed decisions and navigate the Grimsby real estate market with confidence.
Secure Financing
For most first-time buyers, securing a mortgage is a vital step. Collaborate with a trusted mortgage lender to get an understanding of your financing options. By getting pre-approved for a mortgage, you'll enhance your buying position and demonstrate your commitment to sellers.
Determine Your Preferences
Create a list of your housing preferences, including the number of bedrooms, bathrooms, desired location within Grimsby, and specific amenities you seek. By clearly defining your tastes you can narrow down your search to find properties that align with your needs.
Engage a trusted Real Estate Sales Representative
Enlisting the services of The Lynn Fee Team is a wise decision. With our local expertise, extensive network, and commitment to exceptional service, we will guide you through the Grimsby real estate market. Together, we can explore financing options, find suitable properties, negotiate offers, and navigate the home-buying process.
View Properties
Begin visiting properties that match your preferences. Take note of each property's condition, location, and potential repairs or renovations that may be required. Your Lynn Fee Team Realtor® should provide valuable insights and help you assess the suitability of each property.
Conduct Thorough Inspections
Before making an offer, schedule professional inspections to evaluate a property's condition. Home inspectors will uncover any hidden issues that could impact your decision or require future repairs.
Consider Additional Costs
In addition to the purchase price, consider other costs such as legal fees, appraisal fees, land transfer taxes, and moving expenses. Properly accounting for these costs will ensure a more accurate financial plan for your home-buying journey.
Make an Offer
When you find the perfect home, work closely with your Lynn Fee Team Realtor® to craft a competitive offer. Your representative will guide you through the negotiation process, taking into account recent sales prices, the property's condition, and the current market dynamics in Grimsby.
Complete the Legal Process
Once your offer is accepted, a local Grimsby real estate lawyer would be best to handle the legal aspects of the transaction. They will ensure all necessary searches, contracts, and paperwork are completed accurately and efficiently.
Exchange Contracts and Close the Deal
Upon satisfying all conditions and finalizing the legal process, The Lynn Fee Team will exchange contracts with the seller's agent, and together, we will work through the final steps to close the deal.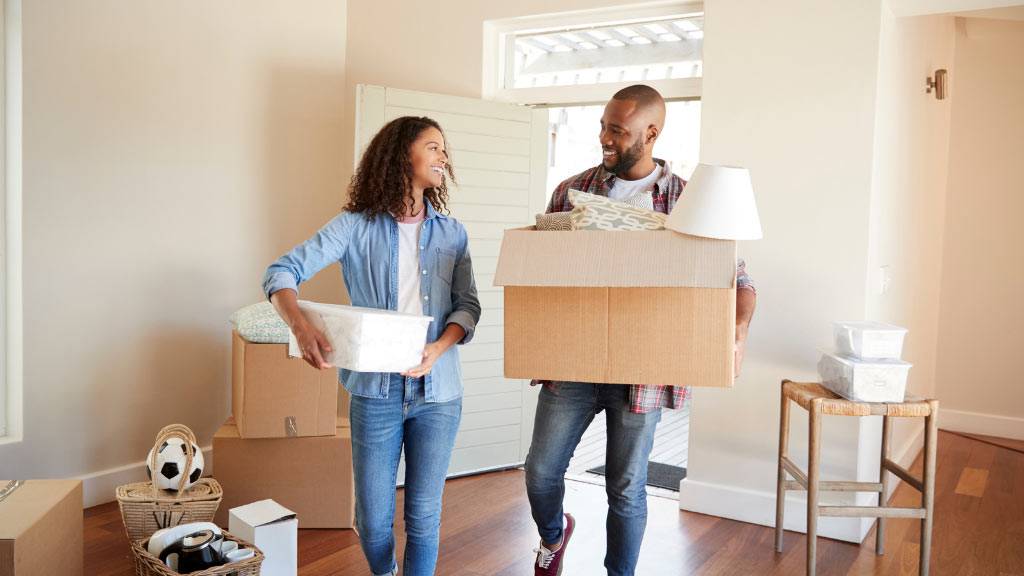 Arrange Insurance, Utilities, Movers and Plan Your Move
Before completion, arrange homeowners' insurance to protect your investment. Homeowners' insurance provides financial protection in the event of unexpected damages or losses to your property. Taking the necessary steps to secure this insurance coverage will give you peace of mind and help protect your new home. Next, you'll need to set up all utility providers at your new home, including; gas, water, hydro, internet, and television. Lastly, don't forget to call and hire your moving company as early as possible. Many moving companies need advance notice to ensure they are available on your closing day.
Settle In and Enjoy Your New Home
Congratulations! You are now a proud homeowner in Grimsby. Take the time to settle into your new house and neighbourhood. Make an effort to explore the area and things to do in your beautiful community, and turn your house into a home.
Buying your first home in Grimsby, Ontario is an exciting endeavour, and The Lynn Fee Team is here to guide you every step of the way. With our local expertise, industry knowledge, and commitment to your best interests, you can confidently embark on this journey. Contact us today to start your search for the perfect home in Grimsby today. Happy house hunting!