Grimsby, Ontario is a vibrant and growing community located on the shores of Lake Ontario. With its picturesque views, family-friendly atmosphere, and abundance of amenities, it's no wonder that more and more people are choosing to call Grimsby home.
The Town of Grimsby offers an assortment of housing options including:
Homes by the lake and on the escarpment
Modern and heritage homes
A variety of housing sizes from condos and townhomes to single detached and luxury homes.
With so many great neighbourhoods in this beautiful town, how do you decide which one is right for you? Here's a look at some of the top neighbourhoods in and around Grimsby.
Downtown Grimsby
Live closer to the town to enjoy a delightful combination of restaurants, shops, and more in Downtown Grimsby. Access all major cities through the VIA Rail train or the QEW highway. Whether you're looking for modern or contemporary builds, apartments or homes with 4 or more bedrooms, Downtown Grimsby has a home for everyone!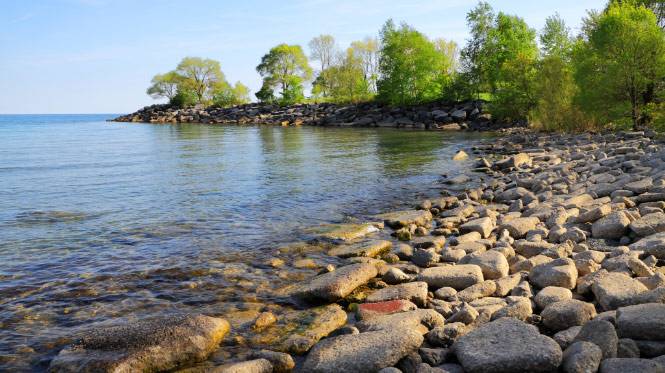 Grimsby Beach
Grimsby Beach is a historic neighbourhood with a number of unique storybook homes referred to as "Gingerbread Cottages" or "Painted Ladies". Besides the local homes, this neighbourhood consists of parks, greenspace, and waterfront access to Lake Ontario making it perfect for people who love spending time outdoors. Homeowners enjoy great seasonal recreational activities and easy access to shopping centres, restaurants, wineries, and other amenities that create a convenient lifestyle.
Nelles Estates
Located just off Lake Ontario, this popular, family-friendly neighbourhood boasts a great selection of wide streets and mature trees that line most residential roads. Nelles Estates is perfect for anyone looking for large properties near the escarpment. This great neighbourhood has exceptional schools, plenty of local amenities, and diverse housing options to meet everyone's needs. With plenty of parks and trails nearby, there are great choices for outdoor activities close at hand.
Dorchester Estates
Dorchester Estates is nestled next to the escarpment and has it all – from friendly neighbours, excellent schools, parks and trails, to shopping and entertainment. Homes are built on spacious lots lined with trees and have proximity to bike paths that connect the neighbourhood to the Bruce trail. Enjoy relaxing in any of the neighbourhood's parks or playing in your own backyard oasis.
Grimsby on the Lake
Grimsby on the lake is a beautiful new neighbourhood featuring lakeside condos and townhouses. This is an ideal place to call home for anyone looking for beautiful views and an easy commute to major cities. With stunning views of Lake Ontario that can be found along the waterfront, residents enjoy walking down beautiful trails to take in the gorgeous scenery that is all around them. With historic sites, beautiful parks and beaches, an array of new restaurants and shops, you'll be proud to call this stunning neighbourhood home.
Surrounding Areas
Smithville
Smithville is often referred to as "Upscale Country Living with city amenities" and is conveniently located between Niagara Falls and Hamilton. This community contains a variety of housing types, ranging from single-family homes to condos and townhomes. Enjoy this peaceful neighbourhood with easy access to restaurants, shops, parks, schools, and other amenities.
Beamsville
Beamsville is located on the Niagara Fruit Belt and is reputed for orchards, vineyards and award-winning wineries, breweries, and distillers. Featuring new-construction homes, condos, and many single-family homes including townhouses and semis, suitable for all individuals and families alike. Just North of Beamsville is the QEW highway making this an accessible community. Public transit also operates through Beamsville, Vineland, and Jordan, connecting to the Go Transit network.
There are many great neighbourhoods in Grimsby and surrounding communities, perfect for anyone looking to buy a home. Whether you're seeking green space, the waterfront, or easy access to amenities, shopping, restaurants, and great schools – the Town of Grimsby has something for everyone!
If you're considering buying or selling a home in Grimsby, contact us, the Lynn Fee Team, for expert guidance every step of the way!