Grimsby Food & Restaurants
Looking for a great dining experience in Grimsby? Visit and try some of the popular restaurants food that Grimsby, Ontario has to offer.
JJ's On The Docks Eatery
JJ's menu boasts a diverse range of breakfast, lunch, and dinner options, catering to every appetite. Their breakfast selection includes the irresistible eggs benedict, while the popular Reuben sandwich takes center stage at lunchtime. Every Friday, Saturday, and Sunday, customers can savor specialty carved roast beef dinner served with homemade Yorkshire pudding. For dessert, homemade pies are a must-try, with the coconut cream pie being the best seller.
JJ's not only focus on serving great food but also take pride in providing friendly and warm service. Their cozy and welcoming atmosphere invites families, friends, and businesses to relax and enjoy their meal in good company. They are proud to be a part of the vibrant Grimsby restaurant scene and the local community.
location_on

15 Lake Street, Grimsby, ON L3M 2G4

phone_in_talk

289.235.7777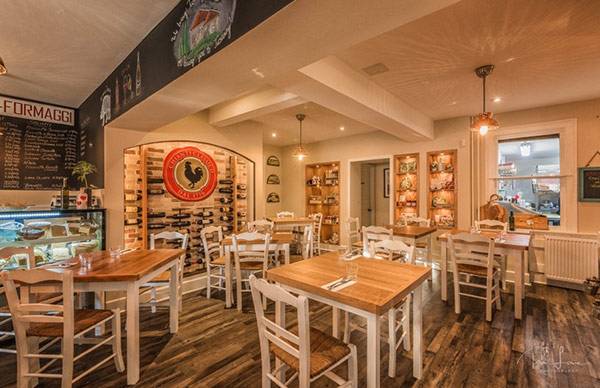 Casa Toscana Fine Foods and CUCINA
At Casa Toscana, they take pride in preparing every dish "al momento" to perfection, using only the finest Italian ingredients flown directly from Italy. Their cheeses, both fresh and aged, as well as cold cuts, preserved tomatoes (crafted using only San Marzano DOP and Rosso Lucano), and cured vegetables, are all authentically Made in Italy, ensuring the highest quality for their patrons.
To enhance the flavors of their dishes, they exclusively use Extra Virgin Organic Olive Oil sourced from family farms located in the charming villages of Radda in Chianti and Panzano in Chianti, nestled halfway between Florence and Siena. For meats, fish, vegetables, and fruits, they carefully source ingredients locally through the Niagara Region and Ontario, supporting local businesses and ensuring freshness.
At Casa Toscana, they believe that the quality of ingredients is paramount to creating an unforgettable dining experience, and are committed to upholding standards of excellence for every dish they serve.
location_on

22 Main St W, Grimsby, Ontario L3M 1R4

phone_in_talk

289.235.8888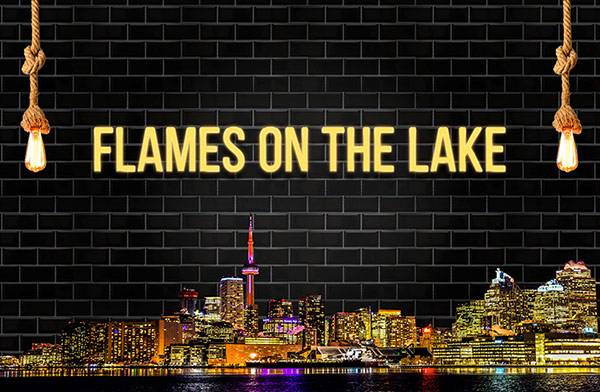 Flames On The Lake
Flames On The Lake is an exceptional restaurant that offers a wide range of delectable options for food enthusiasts. Whether you're in the mood for mouthwatering appetizers, refreshing salads, flavorful Flames Special Platters, sumptuous pizzas, or crispy and succulent chicken wings, this place has got you covered. With their expertise in creating delectable dishes, Flames On The Lake ensures that every bite is a memorable experience. And if that's not enough, they also offer a delightful selection of desserts that are sure to satisfy your sweet tooth. So, if you're looking for a restaurant that excels in appetizers, salads, special platters, pizza, chicken wings, and desserts, Flames On The Lake is the ultimate destination for a culinary adventure.
location_on

392 Winston Road Grimsby, ON L3M 4E8

phone_in_talk

905.309.9525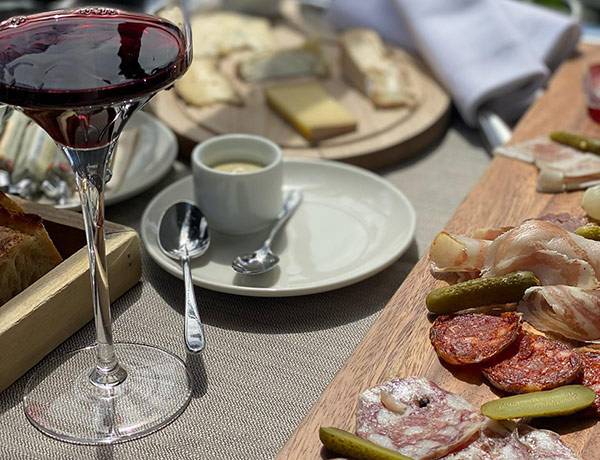 The Olive Board Charcuterie Company
The Olive Board Charcuterie Company is a local gem that combines the best of charcuterie and wine in a cozy and inviting atmosphere. This charming establishment is dedicated to bringing together good food, excellent wine, and great friends. With their carefully crafted charcuterie boards featuring a delightful assortment of cured meats, artisanal cheeses, and delectable accompaniments, The Olive Board offers a culinary experience that is both sophisticated and relaxed. The expertly curated wine selection complements the flavors perfectly, allowing guests to savor each bite and sip in harmony. The combination of casual sophistication, friendly ambiance, and exceptional flavors make The Olive Board Charcuterie Company the ideal spot for indulging in a memorable evening with loved ones or enjoying a delightful date night.
location_on

376 Winston Rd, Grimsby, ON L3M 0H2

phone_in_talk

905.902.9463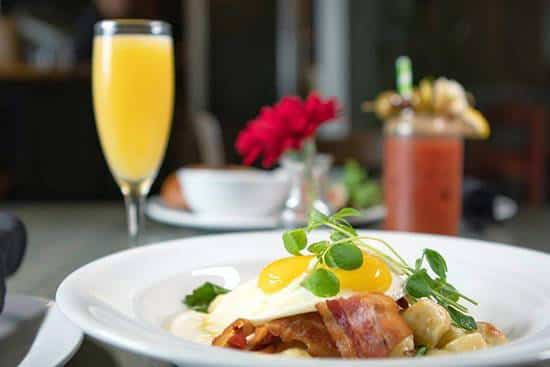 August Restaurant
In 2008, August Restaurant embarked on a mission to provide delectable, locally sourced cuisine, and that commitment remains unwavering to this day. With a dynamic menu that frequently evolves to highlight the finest seasonal produce from the area, August Restaurant aims to deliver an exceptional dining experience. It was the inaugural passion project of Clayton and Beth, who have since expanded their culinary ventures to include the renowned You Had Me at Pizza in Grimsby and the captivating Smoke & Moonshine. We highly recommend exploring these establishments as well, as their food is truly remarkable. We assure you that a visit to August Restaurant, alongside their sister locations, promises to be an unforgettable gastronomic journey.
location_on

5204 King Street, Beamsville, ON

phone_in_talk

905.563.0200

mail

info@augustrestaurant.ca
You Had Me At Pizza
It's not solely about our house-made sauce, the 48-hour fermentation process of our dough, or the meticulous selection of toppings for each pie. It's about the genuine care and passion we infuse into every step of the pizza-making process. We strive to create the very best pizza experience for you, ensuring that each bite is a delight to your senses. From the initial preparation to the final presentation, we pour our hearts into delivering a pizza that surpasses expectations and leaves a lasting impression. Because at You Had Me at Pizza, pizza isn't just a dish—it's an art form made with love.
location_on

24 Olive Street Grimsby, ON L3M 2B9

phone_in_talk

289.235.7757
Falafel Houz
With a rich history spanning over 20 years, Falafel Houz, formerly known as "Cedar Falafel," has consistently excelled in delivering top-notch Mediterranean street food that is both fresh and true to its authentic roots. One of their standout dishes is the slow-cooked chicken shawarma, meticulously prepared on a vertical rotisserie grill to achieve perfection in taste and tenderness. Bursting with a harmonious blend of flavors, it is a true culinary delight. The falafel, a signature offering, is always crafted from scratch using carefully selected, fresh ingredients, ensuring an unmatched quality and taste. For those seeking vegetarian and vegan options, Falafel Houz offers a diverse selection, including their homemade hummus and tantalizing Greek salads, among others. Prepare yourself for a genuine falafel experience that will transport you to the heart of authentic Mediterranean cuisine at Falafel Houz.
location_on

3 Mountain St, Grimsby, ON L3M 3J5

phone_in_talk

289.235.9034

Start Your Grimsby Real Estate Journey
Whether you're buying or selling a home, or looking for an investment property, let our award winning team of real estate professionals provide you with unparalleled service and a family-like experience of comfort and trust to bring you the results you desire.
Schools In Grimsby
The Town of Grimsby is part of a standardized public education system, including the District School Board of Niagara and the Niagara Catholic District School Board. The District School Board of Niagara operates 6 Public Schools and 1 Secondary school for residents of Grimsby.
Primary schools
Central Public School, Grand Ave. Public School, Lakeview Public School, Nelles Public School, Our Lady of Fatima Catholic School, Park Public School, Smith Public School, St. Joseph Catholic School
Secondary schools
Grimsby Secondary School, Blessed Trinity Catholic Secondary School.
Grimsby Real Estate
Grimsby homes for sale & real estate are nestled between Lake Ontario & the Niagara Escarpment, with many property types to choose from.
Grimsby Homes For Sale Videos
Looking to purchase a home in the Grimsby area? See what homes are for sale and available in Grimsby, Ontario. All videos and open houses are brought to you by The Lynn Fee team.