Looking To Move To Grimsby, Ontario?
Grimsby is a town on Lake Ontario in the Niagara Region, Ontario, Canada. Grimsby is a part of the Hamilton Census Metropolitan Area. The majority of residents reside in the area bounded by Lake Ontario and the Niagara Escarpment. The escarpment (colloquially known as 'the mountain') is home to a section of the Bruce Trail.Grimsby has experienced significant growth over the past decade as the midpoint between Hamilton and St. Catharines. Growth is limited by the natural boundaries of Lake Ontario and the Niagara Escarpment and has almost come to a stop as a result of the Greenbelt Plan which has permanently frozen Grimsby's urban boundary. Some residents feel that development is detrimental to the town as orchards close to the town centre are used for residential development; however, most of the orchards in Grimsby were replaced by houses between the 1950s and 1980s and very few orchards remain.The town of Grimsby was founded in 1790 (originally named Township Number 6 and then 'The Forty'), after a group of United Empire Loyalists settled at the mouth of 40 Mile Creek in 1787. Some notable attractions in Grimsby are the local skatepark, the Grimsby Museum, the Grimsby Public Library, the Grimsby Public Art Gallery, the West Niagara YMCA, the Danish Church and the hockey arena (Peach King Centre), home of the Grimsby Peach Kings.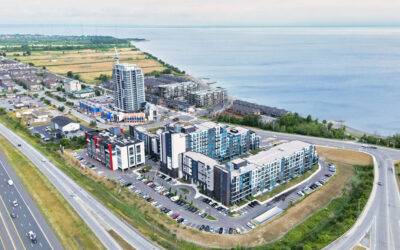 The picturesque town of Grimsby, Ontario, offers a charming setting for those seeking their dream home. As you embark on the journey to find the perfect home, you'll encounter a crucial decision:...
MoveToGrimsby.com On Facebook
Move To Grimsby
This page is to educate you on EVERYTHING you need to know about the beautiful town of Grimsby!

Start Your Grimsby Real Estate Journey With The Lynn Fee Team
Whether you're buying or selling a home, or looking for an investment property, let our award winning team of real estate professionals provide you with unparalleled service and a family-like experience of comfort and trust to bring you the results you desire.
Quick Facts About Grimsby
Population: 28,883+
Total Land: 68.93 km
Density: 396.3 / km
Official Language: English
Official Currency: Canadian Dollar ($, CAD)
Time Zone: UTC-5 (EST)
Forward Sortation Area: L3M
Area Code(s): 905/289/365
Highways: Queen Elizabeth Way
Average Housing Price: $510K (2019)
Living In Grimsby
The Town of Grimsby provides many daily services that our residents and visitors rely on. You can access information about these programs and services below (Provided By www.grimsby.ca):
See what's going on in our community and submit your event
Learn about the Grimsby Fire Department, Niagara Regional Police Service and Niagara EMS
Find information about visiting and renting town facilities
Information about garbage, recycling and organics, including collection and customer service
Learn about recreational and cultural opportunities available in Grimsby
Information about town roads and sidewalks, including maintenance and snow clearing
Find out how to pay your property taxes, where the money goes and how your taxes are calculated
Find information about how to pay your water bill as well as water and wastewater services in Grimsby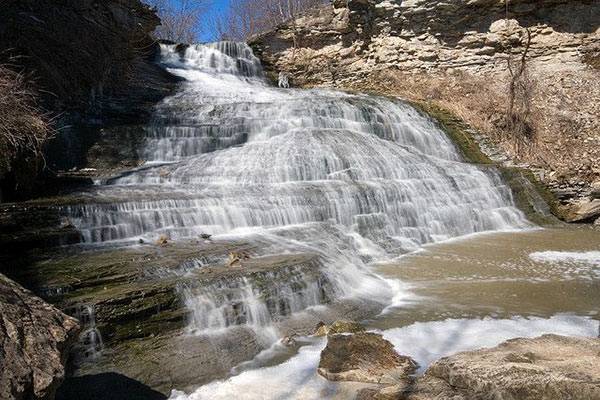 Just off the highway in the town of Grimsby, Ontario you'll find the Beamers Falls Conservation Area. Also known as Beamer Memorial Conservation Area, it features some nice relaxing trails.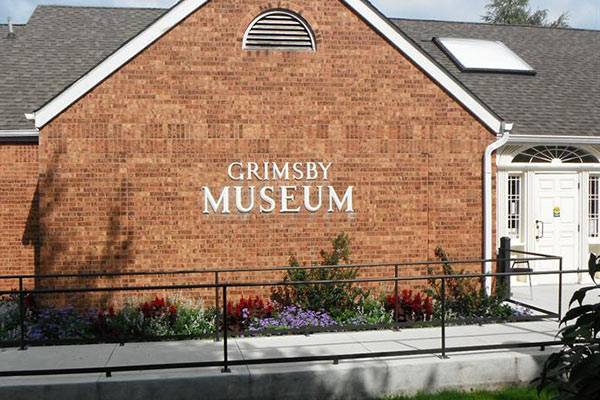 The Grimsby Museum was established in 1984 to serve the community as an integral part of its cultural life. Featuring two exhibition galleries, the Museum is owned and operated by the Town of Grimsby.
Top Places To Visit In Grimsby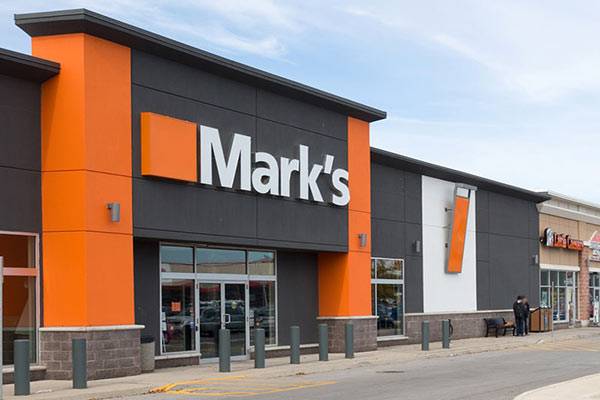 Grimsby Square Shopping Centre offer more than 17 brand name stores.
44 Livingston Avenue, Grimsby, ON L3M 1L1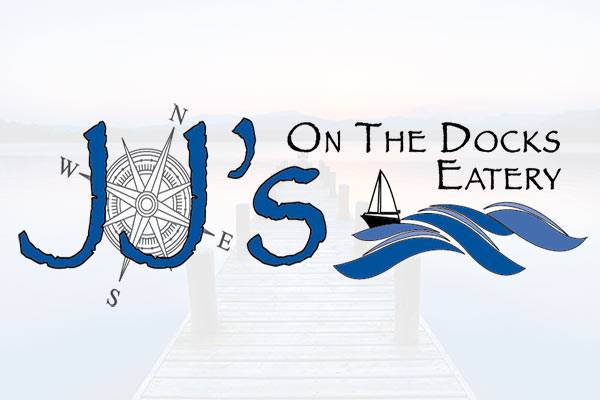 A full-serve, sit-down restaurant, offering breakfast, lunch, and dinner at a fair price.
15 Lake St, Grimsby, ON L3M 2G4
jjsonthedockseatery.ca
Top Restaurants In Grimsby
Schools In Grimsby
The Town of Grimsby is part of a standardized public education system, including the District School Board of Niagara and the Niagara Catholic District School Board. The District School Board of Niagara operates 6 Public Schools and 1 Secondary school for residents of Grimsby.
Primary schools
Central Public School, Grand Ave. Public School, Lakeview Public School, Nelles Public School, Our Lady of Fatima Catholic School, Park Public School, Smith Public School, St. Joseph Catholic School
Secondary schools
Grimsby Secondary School, Blessed Trinity Catholic Secondary School.
Grimsby Real Estate
Grimsby homes for sale & real estate are nestled between Lake Ontario & the Niagara Escarpment, with many property types to choose from.
Grimsby Homes For Sale Videos
Looking to purchase a home in the Grimsby area? See what homes are for sale and available in Grimsby, Ontario. All videos and open houses are brought to you by The Lynn Fee team.